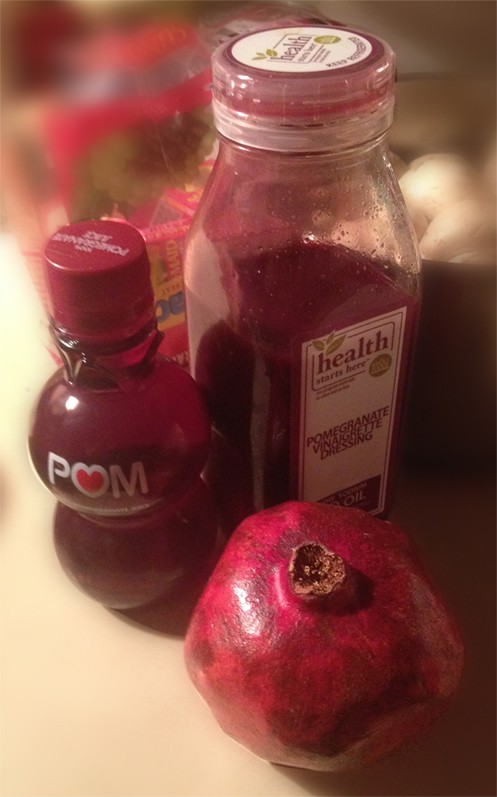 Pomegranates are in season and they are once again in abundance at most grocery stores. I had a tough time finding them last spring, but it's nice to see them in so many stores again.
I've written about pomegranates before. I thought they were worth mentioning again as this fruit really is a super food.
Pomegranates can help lower blood pressure and I do believe it is one of the foods that helped me the most. They also say it helps break up abdominal fat, although I haven't seen any evidence of this yet.
When selecting pomegranates, be sure to pick the larger ones. Usually stores only charge by quantity, not by weight. You'll get more for your money with the larger sized pomegranates. The arils (or seeds) are the edible portion of the fruit. Simply cut open the fruit in a bowl of water. Tap on the outside of the pomegranate and the arils will fall into the bowl.
Pomegranates taste great and go with so many foods. I have pomegranates in one form or another almost daily, as 100% juice or arils as a snack. I hope to freeze the pomegranate arils when the fruit is no longer in season, as Dr. Fuhrman has suggested. As I said, they are very hard to find when out of season.
If you never tried pomegranates before, now's the best time to try them. I had never tried them until last year and it is one of my favorite foods!