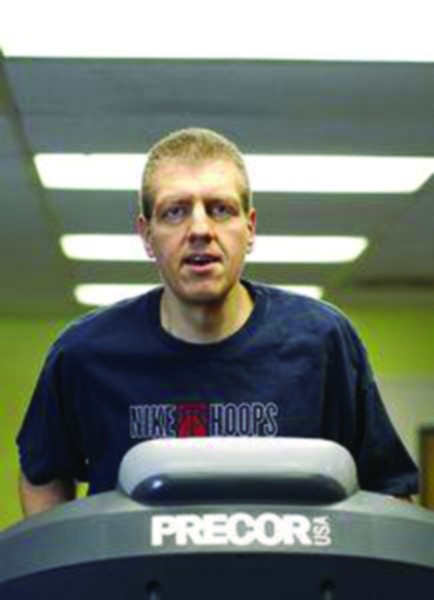 As some of you might have read, I'm doing another challenge. But this challenge is all about getting the steps in so it won't be any extra work. I already do 10,000 steps a day, so why not do a competition for something I'm already doing?
The United Healthcare Walk-A-Thon begins September 16 and runs for eight weeks. I was in last year's challenge and logged over 1,000,000 steps. I don't expect to get as many this time as last year, the challenge ran for 10 weeks... two extra weeks of steps. This year, each business competes with at least five people per team. My team consists of eight co-workers.
When you do a challenge, it's a great way to get fit. The pressure's on to do well for the team, and because I don't want to let the team down, I end up working hard. If you count the challenges I did at the Torrington YMCA, this is actually my fourth challenge. But there's a big difference between the Torrington challenge and the United Healthcare challenge.
The Torrington challenge was all about weight loss. After all, my team had to do weekly weigh-ins and would get points for losing weight. I'm at my goal weight now, so this type of challenge wouldn't work for me now. The United Healthcare challenge allows me to compete without having to worry about losing weight.
Who'd ever think I would be at a point where I don't need to lose weight? It's definitely a nice feeling!