Another Challenge Done... Another Challenge Begins...
I just completed the Greater Waterbury YMCA ab challenge, a 30 day challenge where you increase the number of crunches, leg raises and planks by increments of 5. The last day of the challenge meant I had to do 160 crunches, 64 leg raises and a 2 minute, 35 second plank! As you can imagine, it was not easy.
So was it worth it? Definitely! My abs feel a lot tighter, despite having a pouch of loose skin. I can see some muscle there, so I know my abs are strong. I never imagined being able to do this many crunches, but that's the purpose of these challenges, to accomplish goals and increase your fitness level.
In addition to the ab challenge, I've been continuing my strength training 5 days a week. I think my muscles are getting more defined. I have my body fat checked next month and am hoping I'm closer to my goal. The last time it was checked, there was no difference from the previous time it was checked. This was due to a lower back pain, a stomach virus and tendinitis in my right arm. Now that I'm all better, I've been working hard toward my goal.
And the Greater Waterbury continues to challenge me. Yes, they had another challenge posted. This time a plank challenge: a straight-arm plank, a left side plank, a reverse plank, a right side plank and the forearm plank, each to be held 10 seconds, increasing by 10 second increments each day. I started this yesterday, but in addition to that, I decided to keep going with the crunches until I reach 200 of them. If this don't make my abs tight, nothing will!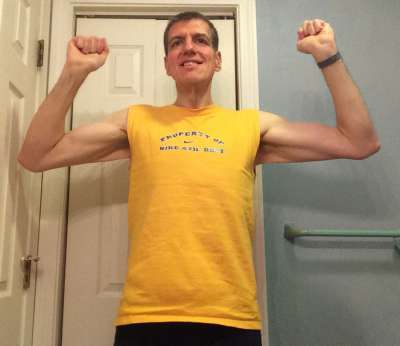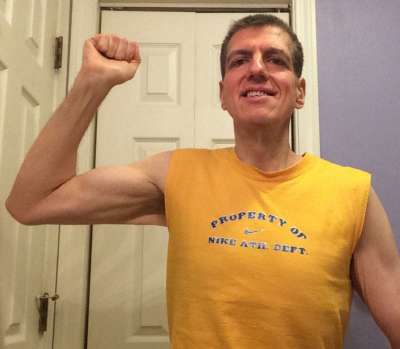 Related Posts
Comments
No comments made yet. Be the first to submit a comment