By accepting you will be accessing a service provided by a third-party external to https://www.healthylivingct.com/
Going Green Again!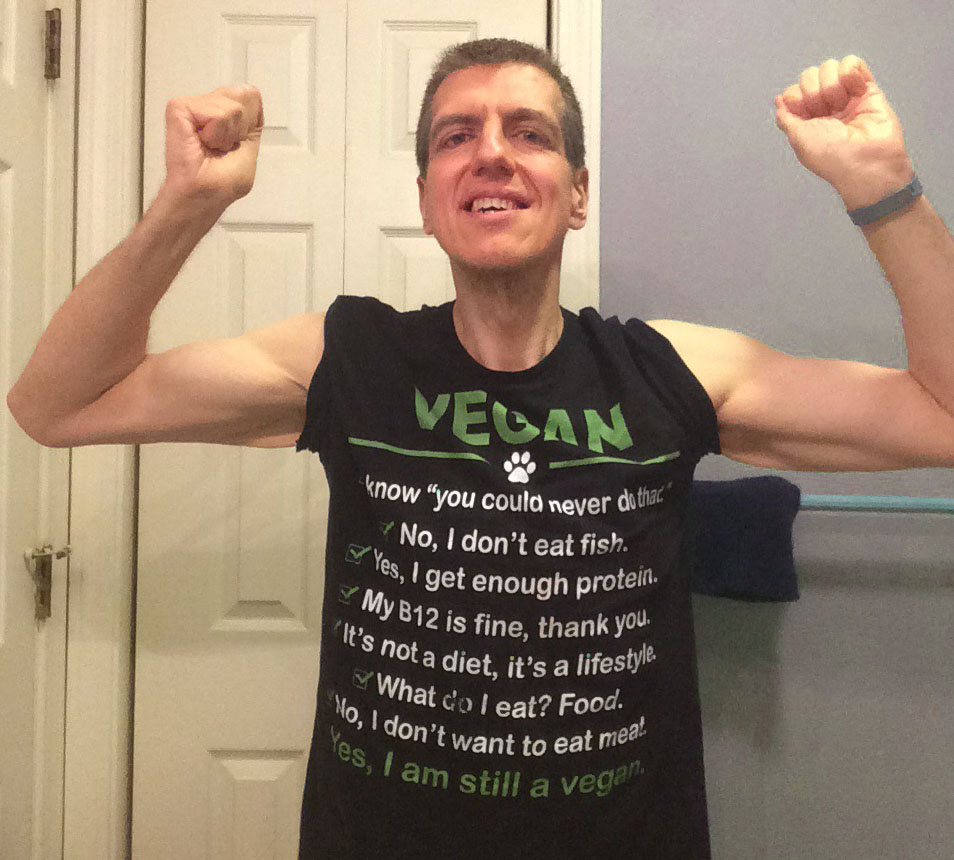 I wore a vegan shirt at the gym the other day. I'm not completely vegan yet but wanted to let others know that I'm doing a weeklong vegan challenge starting on Sunday. I want to challenge the notion that a lot of body builders have, that you have to eat animal products to get muscle.
I was recently reminded from Facebook that the last time I did a vegan challenge was two years ago. I thought it was time to do another challenge. So why a vegan challenge again? I don't think consuming too many animal products is good for you. I want to prove that eating a plant-based diet can build muscle.
There are a lot of foods to eat for vegans. I certainly won't be bored. There's quinoa, kale, broccoli, cauliflower and so much more. I also found a Field Roast that's completely vegan with no soy in it. I worry about consuming soy since almost all of it is genetically modified. It has about 23 grams of protein per serving.
I will continue to have my protein shakes after my workouts too. I've been having a plant-based protein powder for a few years now as the whey protein powders never digested too well.
So this challenge isn't too difficult for me... the only animal products I have are turkey a few times a week, along with eggs and an occasional Greek Yogurt. Of course none of these foods are allowed if you are vegan.
This isn't about weight loss but muscle gain. I plan on consuming plenty of calories of greens, beans, onions, mushrooms, berries and seeds (the acronym that Dr. Fuhrman invented for his Nutritarian diet plan). I do consider myself a Nutritarian, as it's the diet that mostly resembles the way I eat.
I will update as I go along, about what foods I'm eating and how the strength training is going.
Funny story about the vegan shirt I'm wearing. It truly does answer all the questions vegans hear daily. One guy at the gym said one of the lines from the shirt without even reading it on there. He said to me, "I could never do that".
Related Posts
Comments
No comments made yet. Be the first to submit a comment