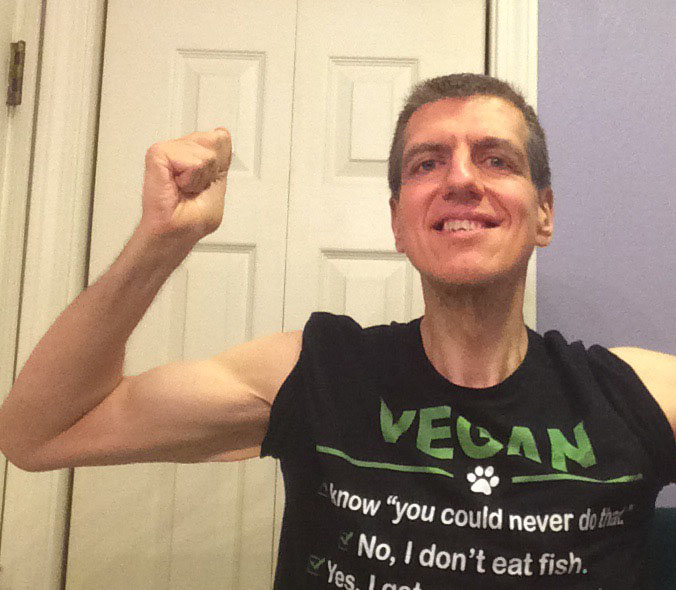 As you probably remember, I decided to challenge myself to be vegan for a week. This happens to coincide with my body fat percentage getting checked this week. I wanted to prove that muscle gain is possible, even without animal products.
So I went to Southern CT State University for the seven site skin fold test. The technician weighed me and it read 3 pounds higher than last time. I wondered if this was a good or bad sign.
He proceded to check the 7 points, and checked for accuracy. After calculating, he gave me the results...
I have gained 3 pounds of muscle since last month! In addition to that, my 7-site test revealed a body fat percentage of 12.46 and 3-site test that revealed 10.38! Of course the 7-point test is more accurate, but this just shows you how close I am to my goal. The last time my trainer measured the 3 site test, I was 11 percent. That means I lost another half point.
It also means I gained muscle, as the fat went down while the weight went up. That's what I want, more muscle to tighten the skin.
The strength training has really been helping me so much. I work out 5 times a week, alternating muscle groups every other day. The strength class I've been taking at the local gym has been helping a lot as well.
I feel great this week being vegan, with lots of energy and strength. I don't think I could ever stay completely vegan as I do think vitamin B12 is important, and eggs are a great source for that. But once in a while, it's nice to be reminded that it's possible to eat only plant based foods and feel great!