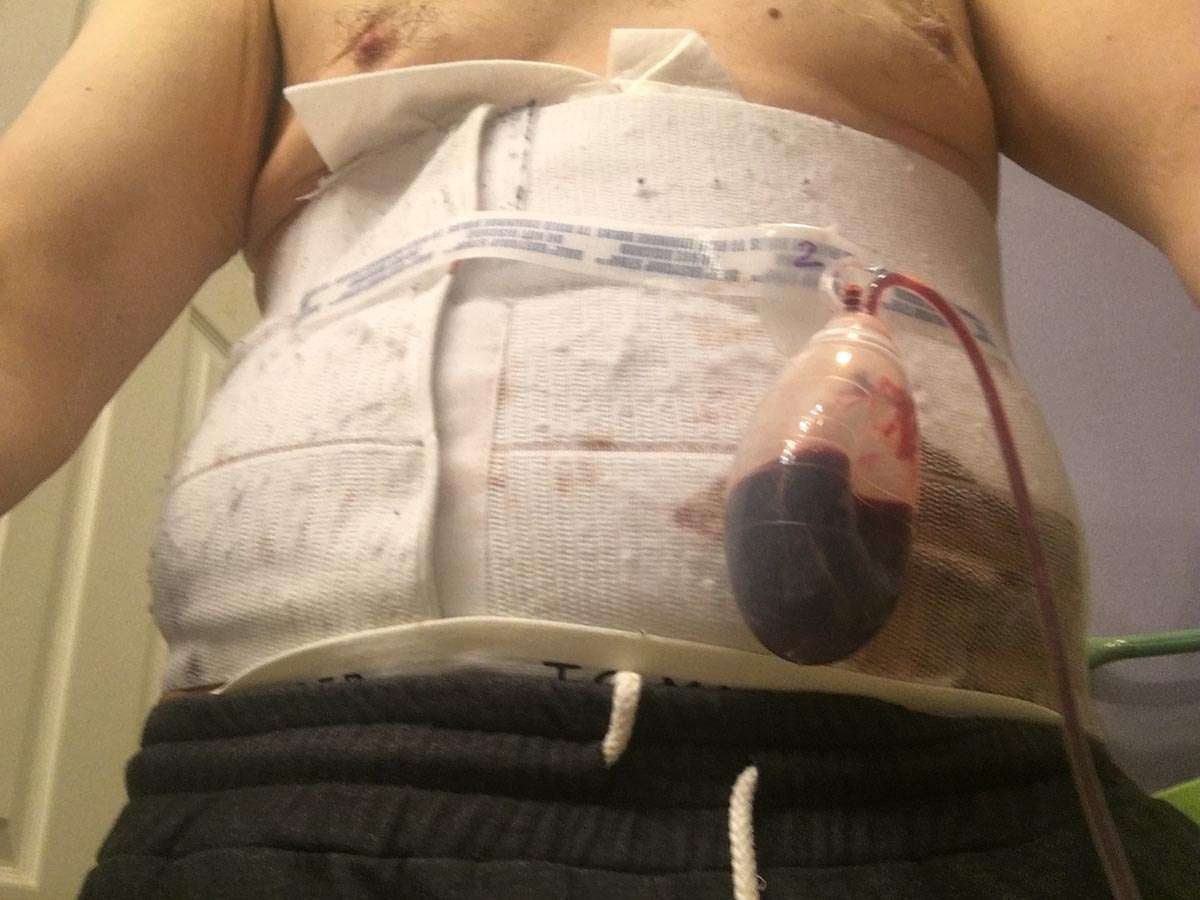 It's been over 2 weeks since my abdominoplasty. I can honestly say, I haven't been in any pain from it. I especially love sharing that I never took one pain killer, not one! It's not very common to not have any pain killers but I didn't need them. I did opt for a local anesthetic called Exparel to offer additional comfort after the procedure, but after that wore off, I was feeling OK.
I seem to be healing well. It takes time but I'm taking care of my wounds. I'm not doing any exercise yet, aside from doing some shopping or walking the dog. It will be great to workout again though. My only fear is that I might lose some muscle mass. Hopefully it's not too much muscle. I also hope it doesn't take me too long to get back into my workout routine... but only when the doctor says it's time.
The doctor did say I can return to work on Monday. I am ready as I really feel like my normal self. If it weren't for the drain and the tight binder I have to wear, I would walk my typical fast pace. But the binder is so tight, I can't move too fast when it's on. The good news is, once the drain is out, I'll be able to upgrade to a compression sleeveless shirt, which will be so much more comfortable!
You might be wondering why the drain is still in me. Well, it's all up to my body when it comes out. I'm still draining 100-125 cc of fluid each day. The drain cannot come out until it's less than 30 cc. I've learned to live with the drain (down from two drains last week), but the drain can burn where it touches the skin. It's not easy to maneuver having a drain attached. Even if the doctor gave the g ahead to workout, I would never when I still have a drain in.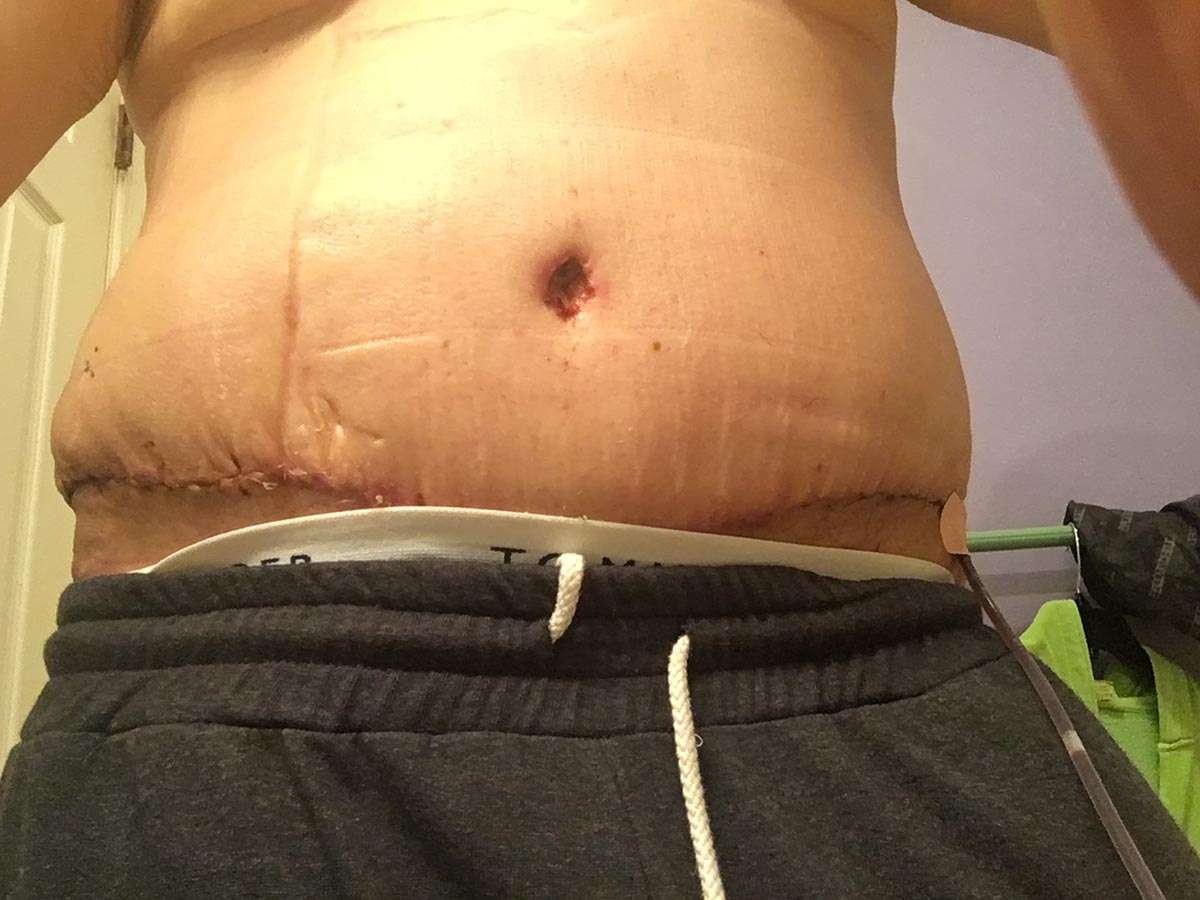 The incision line is looking good. I keep sharing pictures with my doctor and he says it's coming along nicely. I especially like the way the belly button is coming along.
I attribute my quick healing to the way I eat, as I said in a previous post. I have been eating a lot of protein rich plant foods. I also decided to use a plant based protein powder as I thought the extra protein would help.
If I ate the foods that I used to eat, I can't imagine how different the recovery would be. My only hope is that as the belly continues to heal, I don't have to wait too much longer for the drains to come out.