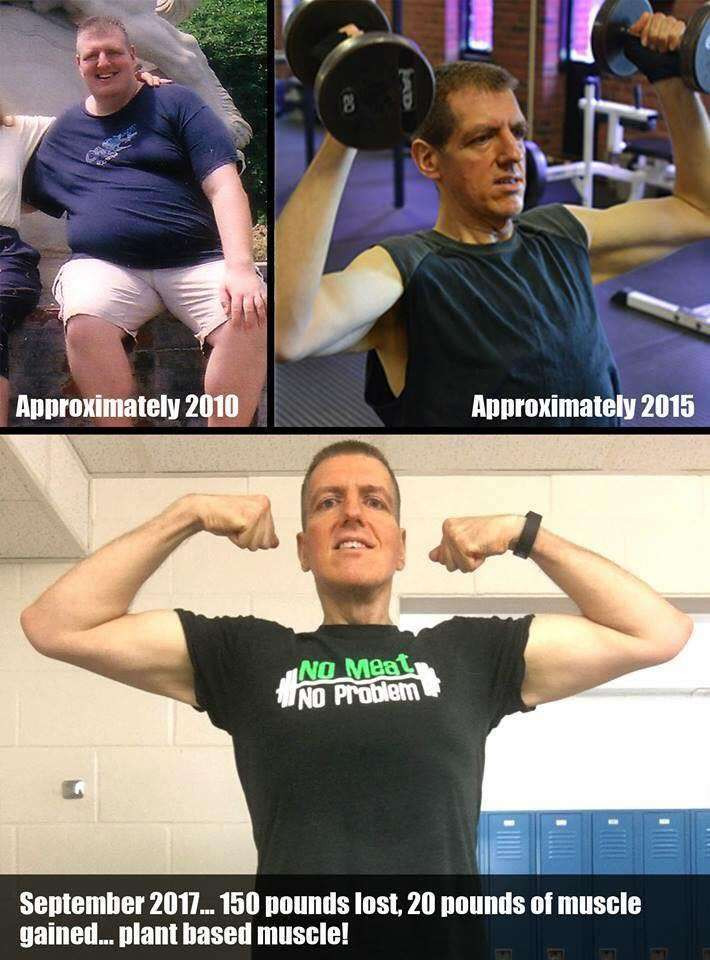 I still remember my last meal, Chicken Marsala, at a small dinner party celebrating my friend's birthday. My plan was to start Robert Cheeke's workout journal, a 13 week workout challenge where you are completely vegan for 13 weeks, the next day. I had done week long challenges before and always thought about how great I felt. I thought 13 weeks would be the ultimate test. Little did I know I would never go back to animal products after that!
I was plant based since 2012, having first started my healthy lifestyle through the work of Dr. Fuhrman. His advice about GBOMBS foods (greens, beans, onions, mushrooms, berries and seeds) is still an important part of my diet. Over the years, I've picked up advice from Dr. McDougall, Dr. Gregor and countless others. I think all plant based doctors have something to offer.
I bring up being plant based as I started my journey for health. I was well over 350 pounds, hypertensive, pre-diabetic, high cholesterol, you name it, I had it. The plant based diet worked for me. Within one year, I lost the first 120 pounds. The other 30 came gradually over the next few years. During the process of going plant based, I would watch several documentaries, my favorites being "Forks Over Knives" and "What the Health". I also watched videos on whaat really happens to farm animals. The torture they endured made me long to become vegan.
As my compassion grew, I felt guilt anytime I had turkey or cheese. By the time 2016 came around, I had done a number of vegan challenges already, I thought, why not try it for a longer period of time. That's when I discovered Robert Cheeke. To me, Robert's influence equals that of Dr. Fuhrman. My life would never be the same after reading both their books. So on that day in September, I decided to see how I felt after 13 weeks. I also purchased one of my first workout shirts from none other than Mr. Cheeke himself, his "No Meat No Problem" shirt. I still have the shirt to this day.
The shirt was an important step in my transition. For the first time since starting my journey back in 2012, I was proud to prove to people I was vegan. I wanted to show to others that I'm doing this workout for 13 weeks without animal products. I wanted people to see you can grow muscle as a vegan.
I proved a few things. 1. I grew muscle better as a vegan than I did when I was an omnivore. 2. I didn't need animal products to keep going with my workouts. I had plenty of energy without it. 3. I changed others perspectives on what it means to be vegan.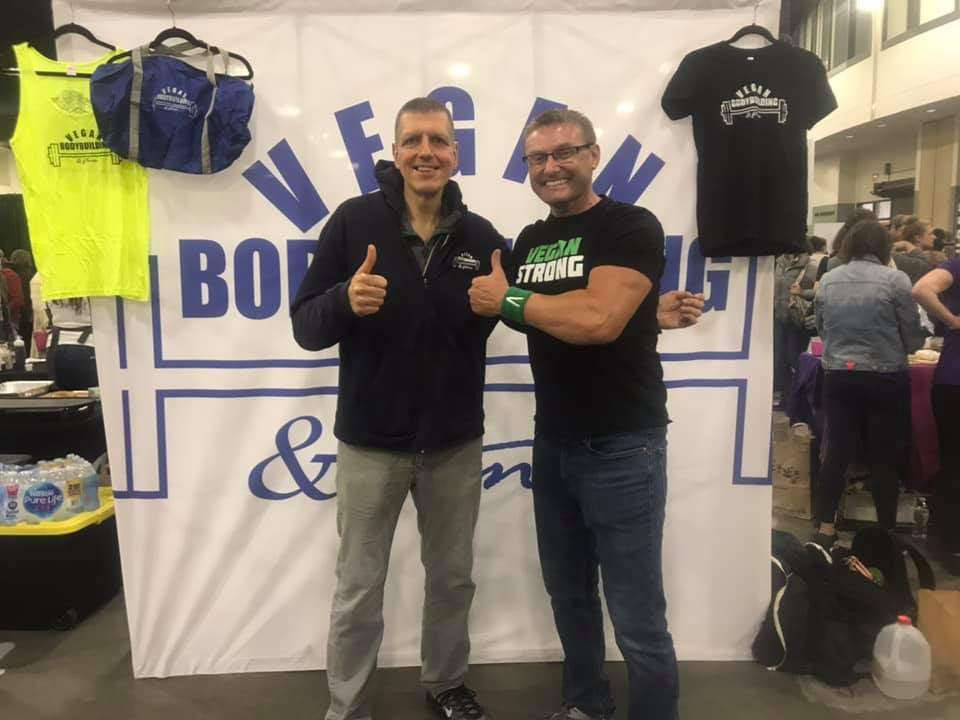 I consider my plant based days starting in 2012 training for 2016, when I became completely vegan. I know others get discouraged, say they can't stick with it, that they've tried and failed. Take my advice, get right back into it. Virtually no one succeeds the first time around. The animals and the planet need you, so if you slip, get right back up again.
I have so much gratitude for people like Dr. Fuhrman and Robert Cheekes. Both are friends and I'm proud to say that I know them. They have transformed my life for the better. I am also giving back as I coach others on how to become plant based and vegan. There is nothing more awesome than being a part of someone else's transformation as they lose 100+ pounds on a vegan diet.