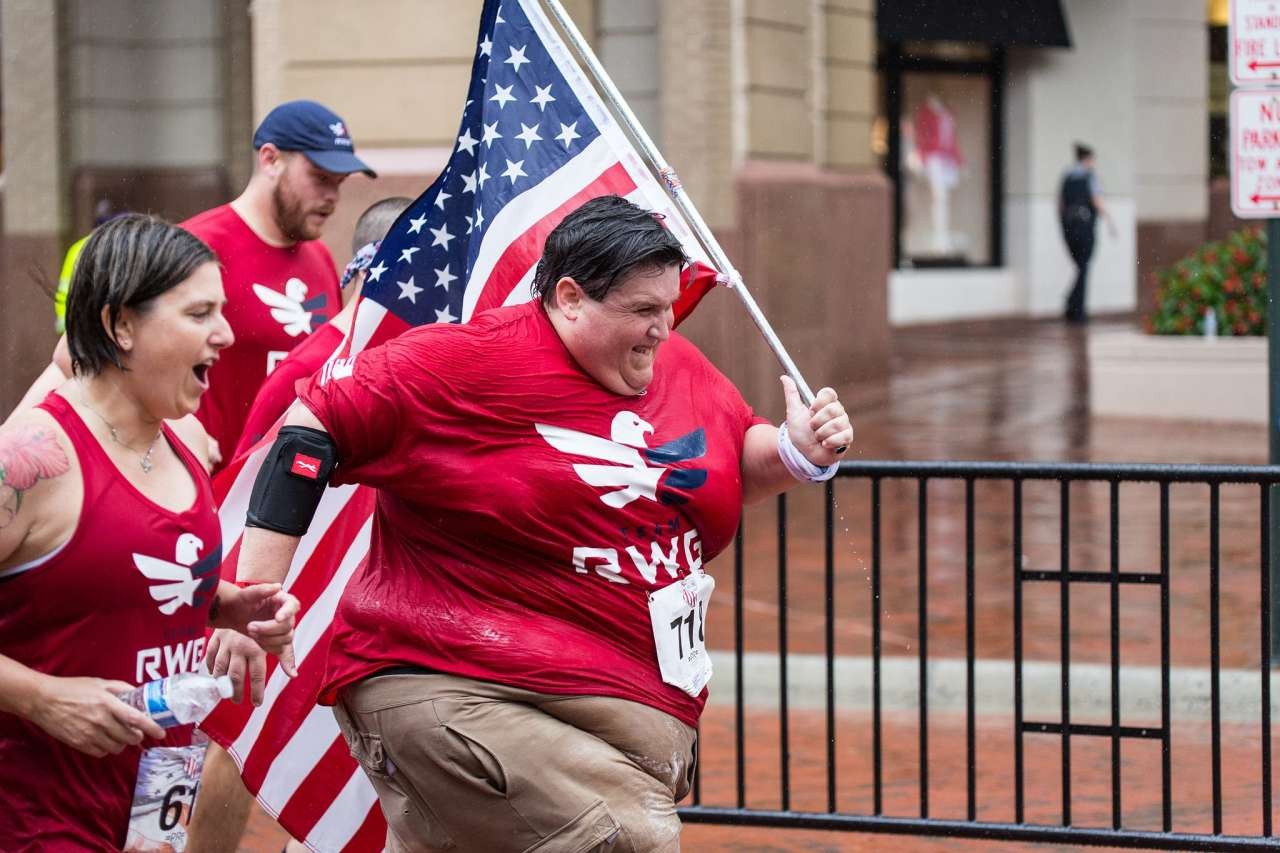 A few months ago, I did an email interview with Derek Mitchell. He made the national news as he is doing a 5K race every month and plans to lose 175 pounds by the end of this year. He started out at about 570 pounds but he's doing an awesome job and inspiring thousands of others! I wanted to update on how Derek was doing, as he just announced he completed his ninth race. Great job Derek! If you're ever in CT, let us know... I'm sure many of your fans here would do a race with you!
1. How many races you've participated in so far?
9 - 8 live 5k's and 1 virtual 5k.
2. Have you noticed that your time has improved with each race?
For the most part yes, my first 5k, my time was 1:27, so far my fastest has been 1:10. My most recent 5k was 1:17. I've been having some foot pain trouble, but I'm hoping to break an hour soon.
3. How many steps do you average each day?
I usually don't count steps. I was up to around 2.5 miles/day before my foot started giving me trouble, then it went down to about 1.5 miles every other day. Hoping to go back to every day again soon.
4. What motivates you to keep going and do all the races?
The desire to lose weight, as well as all of the people who have posted messages to my pages saying that I've inspired them to start moving. That motivates me too.
5. How much weight have you lost so far?
I haven't weighed in a couple weeks, but as of my last weigh in, I'm at 87 pounds lost so far.
6. Have you needed to buy new clothes yet as your waist must be getting smaller
Most of my pants are fitting a lot looser, I just haven't been able to buy smaller clothes yet.
7. What is your diet like now?
Still the same. Eating healthier foods in smaller portion sizes, not eating when not meal times, and avoiding soda and fast food when at all possible.
8. Do you primarily eat healthier foods or do you have your "cheat days"?
I usually don't have entire cheat days. I might have a day where I might have some ice cream after dinner, but it's usually still a small amount.
9. How has your life changed from before you started your weight loss journey?
Well, I do seem to be busier now, and the new friends I have made in the running community are a big help. They motivate and encourage me like nothing I've ever experienced before.
10. How many pounds until you reach your goal?
My goal for by the end of this year is 175 pounds weight lost, so I have about 90 more pounds to get there.
Thank you Derek for the interview. Good luck as you continue along with the races.