Plant Based Vegan Runner Getting Ready For First Half Marathon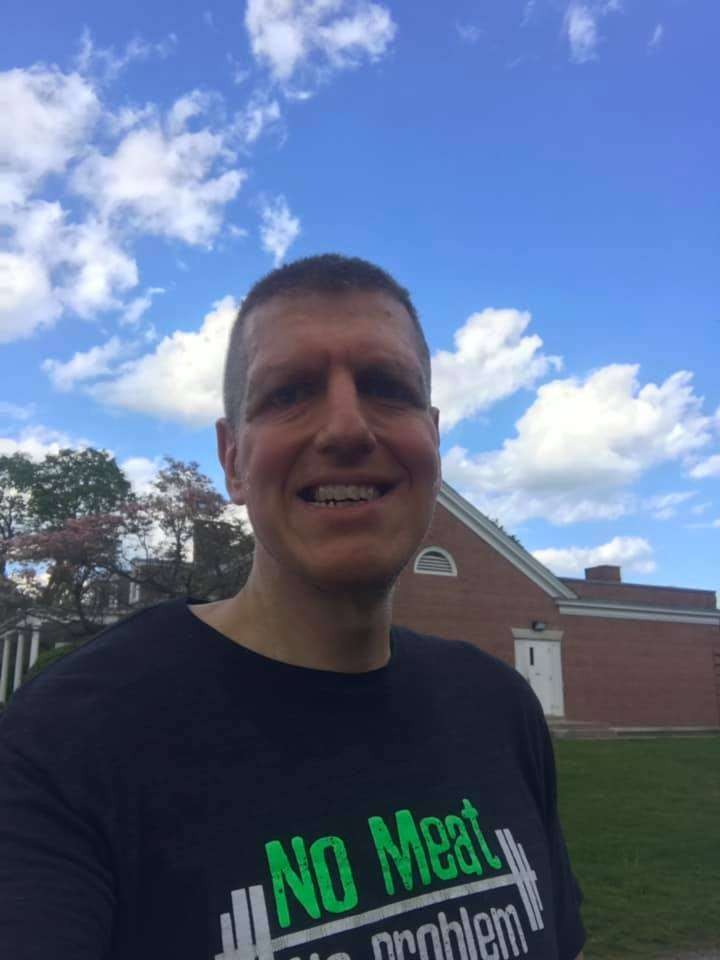 My half marathon is coming up quick. As many of the readers of this blog know, I'll be doing the Fairfield Half Marathon on June 2nd. I'm both excited and nervous about it, as I know a lot of people will be cheering for me.
For me, the half marathon is a way to prove just how far I have come from my obese days. I could barely climb a flight of stairs 7 years ago. To be able to move without limitations is such an awesome feeling. I once asked someone why formerly obese people like to run so much. His answer says it all... "we run because we can!"
I plan on wearing my vegan gear that day. I did make a custom shirt for the event. I think vegan runners should advertise how they eat. It's not everyday that you'll see someone doing a race that's completely plant based. Why not prove it to the spectators that being plant based gives you energy and strength? It's the same reason why I wear my vegan gear at the gym. I want people to know it"s possible to build muscle as a vegan too. I'm also proud of my accomplishments and want other people to know how I got where I am now.
The training for the half marathon was a lot, but I made it work for me. I had to fit in the training after work, since my job is close to Fairfield. I had to study the map too, so that I'm familiar with the roads. I know there will be signs on the correct route the day of the race, but I figure it will help me to get to know the route too.
When I reached 10 miles in one run last month, that was a real milestone for me. I've been doing 10 miles most weekends since then. The next big increase will be when I do the 13+ miles in Fairfield. I think I'm ready though. I have been running a few days a week and also doing other cardio like the stair stepper on other days.
I also did not stop the strength training. Now I work on my muscles before any cardio. I just want to ensure that although I'm probably not experiencing muscle growth, I certainly don't want to lose what I have.
Next week, I will finally do the race. I'd love to complete it in 2 hours but with my timing now, that probably won't happen. But I think it will be awesome just to complete it.
Related Posts
By accepting you will be accessing a service provided by a third-party external to https://www.healthylivingct.com/