Healthy Living in Connecticut Blog
Your Story! Your Voice! Your Health!
Tomorrow, I am participating in the Tour of the Litchfield Hills event. There are a variety of options to participate. The big part of the event is the bike race. I decided to try the walking event. I chose the option with the most miles, that being 6.2 miles. It goes to a great cause too, as the money they raise goes to the Cancer Care Fund of Litchfield Hills. I was able to raise over $200 for my walk in addition to the entry fee.
Many of you probably remember the swelling I was dealing with a few months back with my knee. I'm happy to report that it has not swelled in a while and it seems to have recovered. I did a lot of physical therapy and I can''t say enough good things about PT. The therapists get to the root of the problem and they know just what exercises to focus on for healing. I found out my hip flexors were week along with my hamstrings being extremely tight. They exercises to strengthen those areas has helped so much.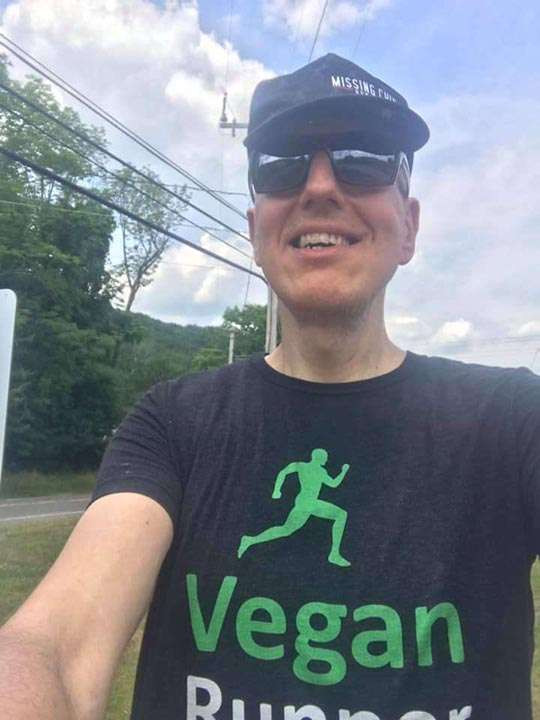 It's more than about muscle, vegan gains has to do with health. For me, my plant based journey is always about my health, just as much as it is for the welfare of animals. I feel equally passionate about both. So this shirt is one of my favorite shirts to wear at the gym. As you can tell, it got a lot of wear and tear!
I want others to know how good being plant based feels, how muscle growth can be achieved, how weight loss is possible, how having energy to compete is races is easier on a plant based diet. I have been plant based for 9 years now, but completely one hundred percent vegan since September of 2016. I have never regretted it as I feel better than ever. I was not feeling great when I was 350 pounds, as you can imagine.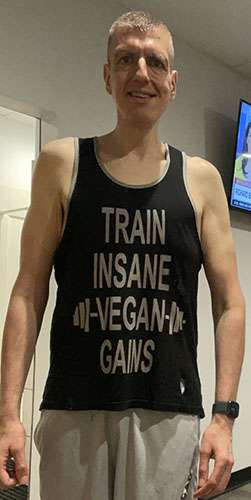 I stopped going to the gym about a month ago, when the COVID numbers started going up again in my state. I feel like it's too risky to go as I worry about getting others around me sick. II don't want to be a carrier and have the guilt if other people were to catch it from me.
I miss the gym but I do like running outside. It gives me a chance to plan for my next race. I'm planning on doing a virtual run for the Manchester Road Race again this year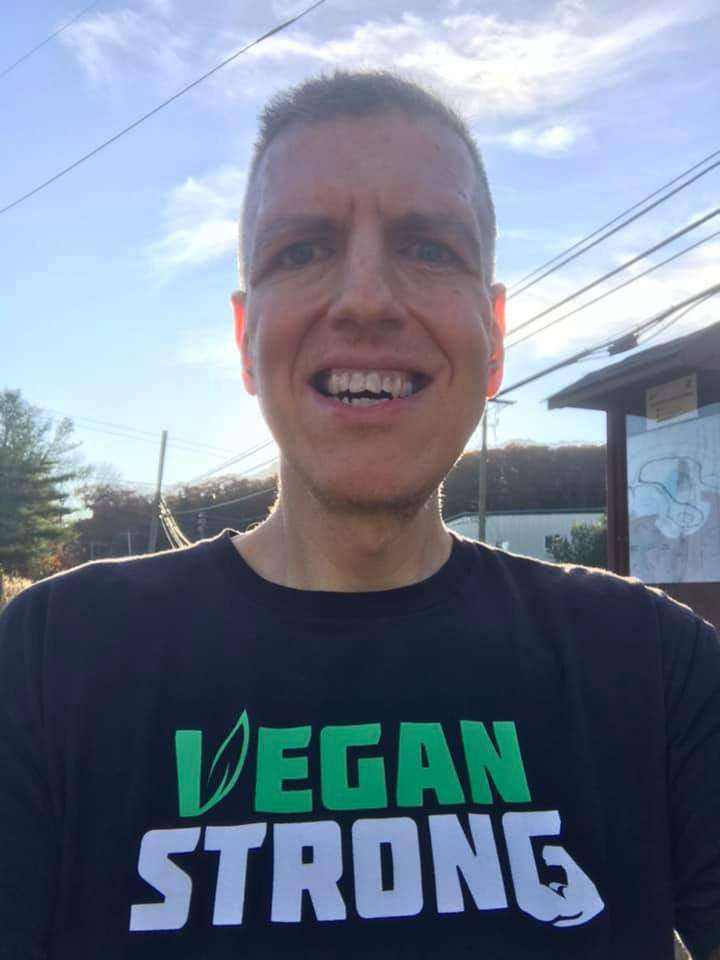 Wow, it's hard to believe it's been one year since my abdominoplasty (commonly known as a tummy tuck). This was a procedure that I put a lot of thought into and was something I waited 5 years to do. I have absolutely no regrets doing it, as I gained so much more confidence since then.
For 5 years after my incredible 150 pound weight loss, I worked hard trying to tighten my abs. I did everything, from machines that heat the skin as a way to tighten, special creams, wraps, you name it, I did it. It wasn't just the ugliness of the skin that bothered me, but also the irritation that went along with it. I would get itchy and irritated in that area. I also hated the flopping sound it would make when I ran as I would feel embarrassed by it.