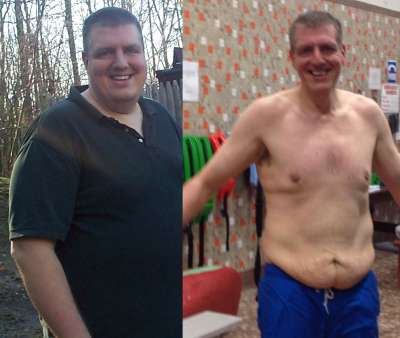 I went to my doctor last Friday. Mat, my personal trainer, wanted me to ask my doctor about what he thought it would take to tighten my abs. According to the doctor, the abs could tighten, or they may not. Some people opt for surgery (tummy tucks) but insurance likely doesn't cover it.
The good news about my appointment, I don't have high blood pressure at all and I'm not pre-hypertensive. I have normal blood pressure without the use of meds, which makes me proud. Others may go along with doctor's advice and go on medication right away. I went a different route and am so glad I did! No medication is necessary, just keep doing what I'm doing!
So I told Mat about the appointment. It still didn't answer his question, but we'll just keep training and if the abs tighten some more, that would be awesome! If it doesn't, at least I know I'll have a lot of strength.
I have a new set of exercises for the next couple weeks. I have to do three sets of burpees (pushup then pull up) followed by 30 jumping jacks. After that is three sets of squats, inverted row and chest press, and then three sets of core exercises, including planks and stick crunches. It's a lot of work but I'm up for the challenge! After winning the triathlon, I'm ready for this! After all, I did 2 miles on the treadmill in about 13 minutes the other day!
So back to the loose skin. I think I see small differences and I'm happy with the way it's progressing. But if I don't get completely flat abs, I'm not going to get discouraged. I'd rather have the skin than all the extra weight I was carrying around. To me, surgery is not an option. Maybe someday there will be a skin therapy that will help with tightening. Technology always improves so why do something so drastic as a tummy tuck. To me, I don't think it looks so bad when considering the options.