Chunky to Hunky
My journey to lose weight, get in shape and live a healthy lifestyle.
By accepting you will be accessing a service provided by a third-party external to https://www.healthylivingct.com/
Mmmmm... Turkey... The final hurrah.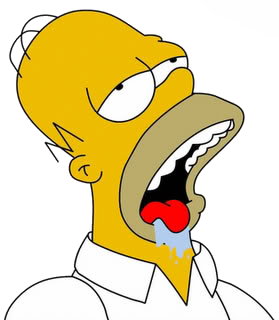 Today marks the day of my final hurrah with a wonderful Easter feast. Tomorrow I will be cutting the crap out of my diet and moving forward to lose some 90+ pounds. My approach is a simple one based on a very easy to follow diet plan.
I'm a research machine. Investing time into work related tasks or researching information for a new purchase comes easy to me. I will analyze everything from its whole down to its smallest parts to see if it is logical. When it comes to dieting however there is one point I have come to observe during my research.
People are illogical emotional messes.
No matter how good an idea, methodology or philosophy may logically fit to achieve ones goals, we all lack perfection to follow all logical steps. This is nothing new and I am sure you have observed this from watching shows like The Doctors or Dr. Oz. They say "You must follow this path of thought if you wish to lose weight" or "You must eat this type of food for those damn flavonoids". (I mean really... what the HELL is a flavoniod? Is there a cream for that?)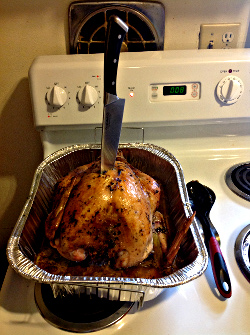 We sit back in our chairs and say to ourselves "That makes sense! I'm going to start doing that tomorrow" "I am going to start eating that tomorrow". Everything is tomorrow. Tomorrow... tomorrow... I do it myself. I just did it today. (But I have to say... that damn turkey was good.)
Everyone talks a good game but when it comes to getting real with oneself it is often too easy to slip and make excuses as to why we do not follow our weight loss solution or change lifestyle habits. Everyone including myself have their reasons. Often it is depression. Or its that damn thyroid acting up again (I just love hearing that one. I am sure there are some valid cases but often people are full of crap.) For me, my problem is the absolute worst one to experience. It is difficult to overcome and I would say it is the most common problem for dieters even though people will not admit it. LAZINESS. I am not lazy when it comes to my career. But when it comes to my health it has never been a priority and it is easy for me to be lazy.
I found that I need the simplest diet to follow where I am not hungry. A diet that will be forgiving when I cheat. And I KNOW I will most likely cheat. So I did some research and I found the solution for me. It all revolves around eating highly nutrient dense foods but keeping the calorie count low. The answer is CHIA. I will fill you all in tomorrow as I log my first day.
Related Posts
Comments
No comments made yet. Be the first to submit a comment