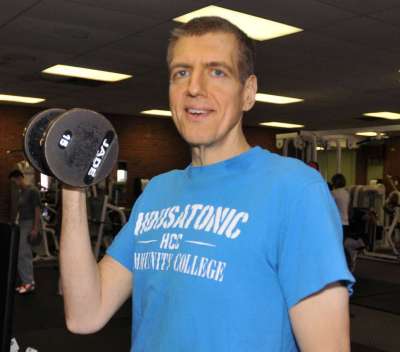 I am on the 6th day of a new challenge... 30 days of ab exercises. I saw a 30 day challenge posted at the Waterbury YMCA and thought I would give it a try.
The challenge includes crunches, leg raises and planks. Leg raises are my least favorite exercise but I'm doing them anyway! The number of exercises increases everyday, until the last day of the challenge, when I would need to do 160 crunches, 64 leg raises and 255 second plank. I'll take it one day at a time as it's too overwhelming to think of how many I'll need to do by then.
I'm thinking after 30 days, my ab muscles should begin to show as I get closer to 10 percent body fat. Abdominal exercises are something that can be done everyday. Other muscles, such as the arms and chest, need 48 hours to rest.
I think fitness challenges are good as they keep you motivated and working hard! When I did the push-up challenge last month, that helped me with my form and my triceps have gotten so much stronger.
Just a reminder, these ab exercises, or any fitness challenge for that matter, will do nothing if you don't eat clean. A bad diet will kill any workout and you won't get the results you want. This is why I strive to eat lots of protein-rich veggies, fruit and minimal animal products (turkey and eggs). At least I don't seem to crave the bad foods now!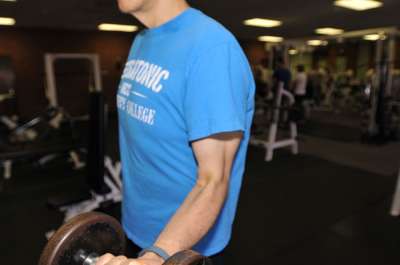 Here's another updated photo of my arms, hopefully looking strong! Photo by Jay Torsiello.