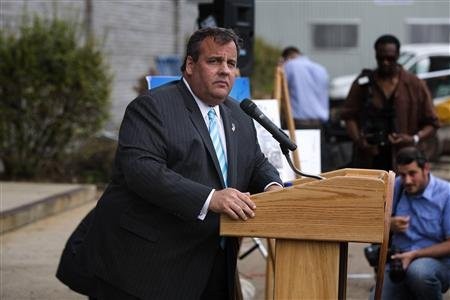 It was in the news recently that New Jersey Governor Chris Christie recently underwent lap band surgery in order to lose weight. While I applaud him for attempting to fix his problem, I do not agree with his method to correct the obesity. I believe the only healthy way to lose weight and keep it off is to eat right and exercise.
I had a comparable build to Governor Christie just a year and a half ago. I needed to lose weight and my doctor advised me to as well. I was fat for way too long and I didn't want to get diabetes. I finally took a stand and changed my food intake. I also increased my exercise by doing a hour on the treadmill most days of the week. The weight came off gradually at an average of 3 pounds a week. Surgery may have given me results at a quicker rate, but I would rather learn the proper ways to live healthy and to adjust gradually to my new weight.
I'm not going to lie to you, losing weight does take a lot of work and dedication... there is no easy way around this. It's worth it in the long run when you start to see results and have more energy. In my opinion, a person that undergoes surgery such as gastric bypass, is not psychologically ready for the lower weight. Why do the surgery when you still need to learn how to eat properly and exercise anyway?
I think people choose surgery because they are looking for a quick fix. Unfortunately, there really is no magic pill to lose weight. I wish Governor Christie success but I still feel that lifestyle changes are the better choice to lose weight. This isn't just about Christie or about politics. I've always firmly believed that surgery is not a good option. The only time I think it is useful is when someone is so obese that they cannot even move. Other than that, people need to begin moving, get rid of the sweets and get ready for some hard work!