Preparing For the Half Marathon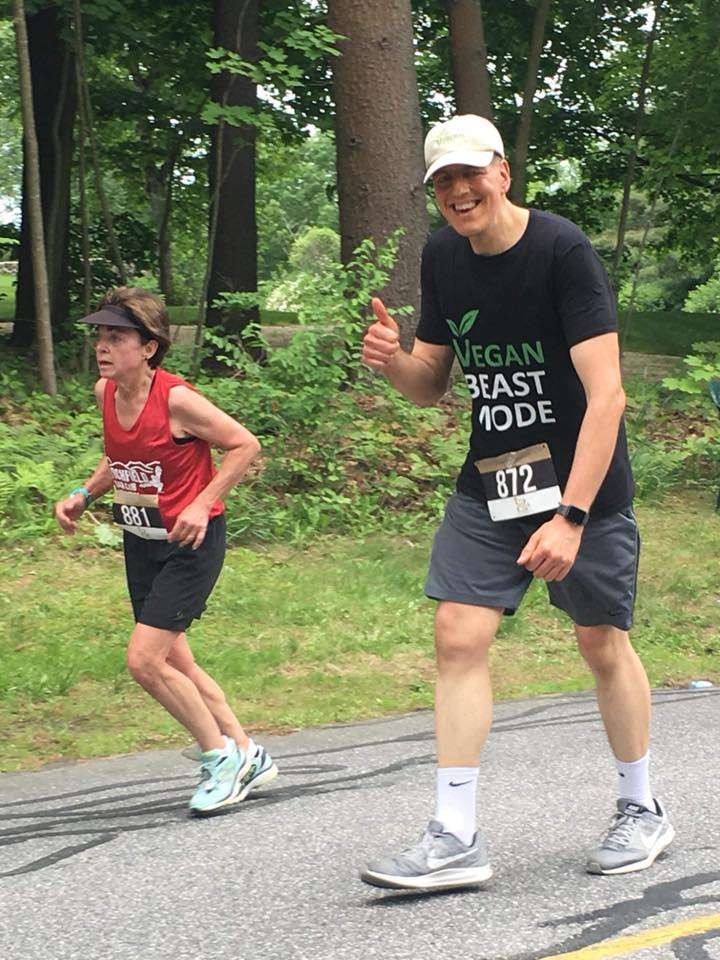 My half marathon is coming up quick. It's just over three weeks away. I signed up for the Fairfield Half Marathon on June 2nd. It's been a lot of work doing the training, but I think I'm ready.
Before I started training, I said I'd love to complete the half in 1 hour 30 minutes. That was unrealistic. I'd be happy if I can come close to two hours. However, I'm not so focused on the time I finish. I really just want to complete it.
You see, for me, this is more of a status thing. It's something where I can say I actually completed a half marathon. It's something that interested me way back in 2012 when I was first losing weight. I would do 5Ks as part of weight loss competitions and half marathons were always in the back of my mind.
Then I got into strength training. I put the running on hold for a few years as I tried to build myself up to cover the loose skin from my weight loss. After discovering vegan bodybuilders like Robert Cheeke, I became a vegan bodybuilder on Sept. 6, 2016.
But running was still something that interested me. A friend invited me to the secret run group, "the Missing Chins Run Club" and some of the members include guys like Josh LaJaunie, Joshua Turner, Tim Kaufmann and so many others. They all had similar weight loss stories and so it got me thinking, hey, I can do races too.
I have run further than I ever have in my life. For the past month, I've been doing 10 mile runs. Today, because I didn't want to run outside, I did 10 miles in a little over 94 minutes on the treadmill. Even when I was exercising an hour a day to lose weight on the treadmill, I never got that kind of mileage. To me, 10 miles was a huge accomplishment.
I also view running like I do body building as a vegan. I want to prove how awesome vegan athletes are. I want to put away those myths that vegans don't get enough protein or vegans can't get strong, whatever misconceptions are out there. I have a lot of plant based athlete friends that prove that running is even better without animal products!
As much as I want to do well in this marathon, this is about just completing it. It's another thing I've wanted to accomplish. I still have bodybuilding goals too and will most likely focus on that again after the race, but right now, I have to say, I do love running!
Related Posts