Healthy Living in Connecticut Blog
Your Story! Your Voice! Your Health!
A Truly Inspiring Story. Another Amazing Weight Loss Success!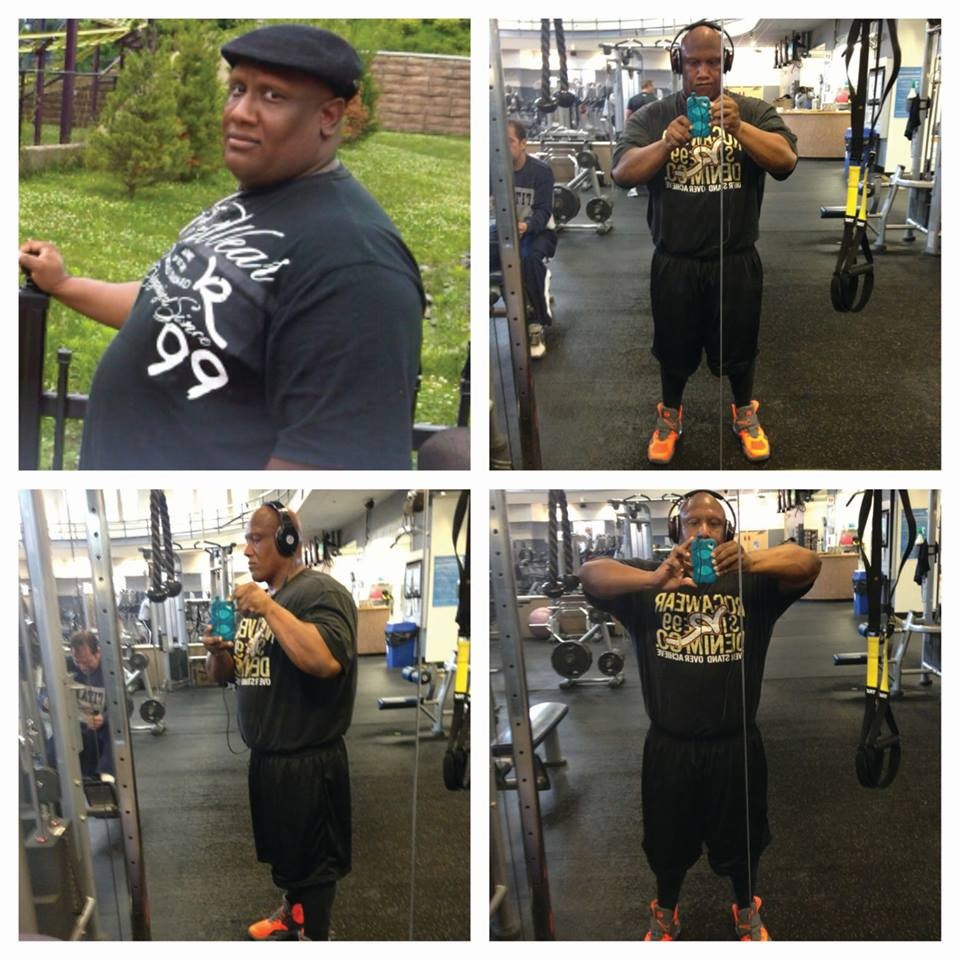 Elisha Bonaparte was morbidly obese and in bad shape. In fact, his diabetes landed him in the hospital as his organs were shutting down. Once in the hospital, he made a decision to live a healthier life and lose weight.
Elisha decided to join the Greater Waterbury YMCA and started his own exercise program. He's lost over 100 pounds, and the great thing is that he did it on his own, without surgery! He is now off insulin and other medications. He plans to keep at it and live a healthy life free of the debilitating illnesses he once had.
Read more about his incredible journey toward a healthier life in the following interview.
1. What was your weight at it's highest and how much weight did you lose overall?
385 pounds, so far I'm 270 pounds. I'm 5'9.
2. How did you first make the change to a healthier life?
Drinking water, no soda or high sodium foods, no salt and workout twice a day.
3. What kind of foods do you eat now?
I eat white meat chicken, fish, turkey and vegetables. I don't eat carb foods, if I do, it's a serving.
4. How much exercise do you do each day? Do you take any days off?
I exercise Monday, Wednesday, Friday, twice a day for an hour each visit.
5. You did such a good job getting off the medications. Was your doctor surprised by how well you did? He or she must have been impressed.
Yes, doctors took pictures because I was type a diabetic with a count if 800. When I went to hospital, I was immediately sent to ICU and told my pancreas had shutdown ... I prayed and immediately my body kicked in gear.
6. When you were in the hospital, did you ever think you would have come as far as you did?
My life was up in the air. I had no idea what was going on. I didn't feel like I was dying, I drove myself there.
7. Did you try and lose weight or exercise before you were in the hospital?
Yes I did, nothing worked.
8. I imagine the staff at the Waterbury YMCA helped you during your journey to lose weight. Did you do any training or take some classes there?
No I just joined and went consistently on my own ... No help .. I was determined to live.
9. Do you have any advice for other people looking to lose weight?
Drink lots of water and leave processed or fast food alone, cook at home and eat more meals in portion.
Workout, and even 30 minutes counts as progress. Set reachable or attainable goals.... Never make goals not knowing what your body can take.. Start small.
10. Do you find it difficult to keep the weight off or is maintaining the weight loss not that bad?
it's a struggle. I'm at the last little bit. I need to lose another fifty pounds and I have reached my goal ... Sometimes with new wot schedule and my fast food job it's hard to find the time.. I support a lot of children so I work a lot but I still have to move forward. Best advice: prayer works.
Comments
No comments made yet. Be the first to submit a comment