By accepting you will be accessing a service provided by a third-party external to https://www.healthylivingct.com/
The Superfood To Eat: Spinach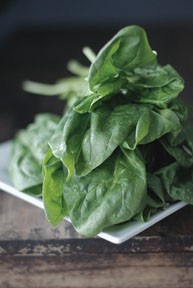 Popeye had it right years ago when he said "I'm strong to the finish cause I eats me spinach..." Spinach is just awesome, packed with protein, vitamin A, vitamin K, magnesium, folate, manganese, iron, calcium, vitamin C, vitamin B2, potassium, and vitamin B6. Plus, it also has selenium, an important nutrient that many people lack in their diets.
I need a lot of protein in my diet and this is one of the many foods that I try to have every day. I usually cook it, but it's great raw too. Just make sure you wash it well or buy organic. Spinach can have a lot of pesticides.
Be sure to check back for the rest of my list of foods to eat. It's good to try different foods and try to incorporate as many of the healthy foods that you can into your diet. You can get virtually all of the necessary nutrients your body needs from certain foods.
Comments
No comments made yet. Be the first to submit a comment