I'm sorry for the delay in posting the results of the challenge. I had to wait for pictures and information about how my team did before I could post it.
As you may have already read, my team, Healthy Living CT, came in at number two. I'm very proud of my team, I think we all did an awesome job! The way the competition was set up, each team accrued points for each exercise class they attended at the YMCA. My team could not make as many classes as the winning team, which was the Totally Awesome team. A special shoutout to Alicia Pecora, who was on the winning team, who I think made most of the classes.
Here are the results of each team member.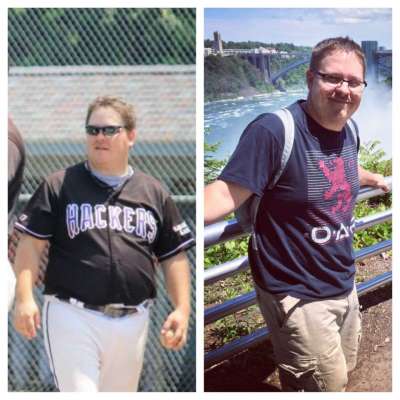 During the challenge, Ryan Mazurkivich (photo above) lost 11 pounds. However, in the past year, using hypnosis, Ryan has lost a total of 45 pounds. Awesome job Ryan! The body fat percentage went up by .5 percent, but the gadget that's used to check the body fat is not too accurate. I'm sure Ryan lost some percentage of body fat during the challenge too.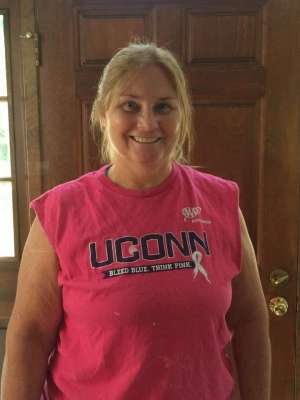 Lisa Traub (photo above) did an excellent job motivating the team. In fact, she won the Top Team Motivator award. In addition, she won the weekly Fit Commitment Award twice, as she worked hard, eating the super foods and attending classes. She also won the cycle challenge. Overall, Lisa lost 7 pounds and one percent body fat!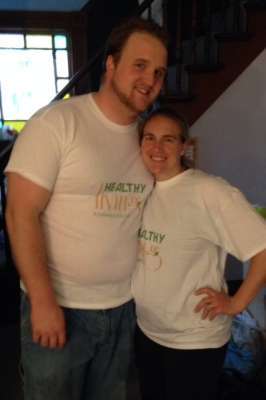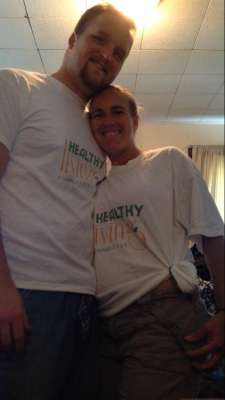 Chris Van Ormer (with her husband Matt in the before and after photos to the left) had a baby this past January and wanted to lose the extra belly fat. She worked hard and lost 15 pounds in the process! Her husband Matt lost an incredible 50 pounds! I don't know how he did it but I give him a lot of credit. The most I lost during a challenge was the first one I did a few years ago. I had lost 26 pound then, but nowhere near 50 pounds. Matt did a ton of exercise, weightlifting, cardio, etc. He had incredible results! Great job Chris and Matt!
As for myself, I was not in this challenge to lose weight. It was all about the body fat percentage. I did manage to lose a couple pounds though. My body fat percentage came down only one point. However, when my trainer checked my body fat with the calipers, I did lose 5 points since I started the training with him. During the challenge, I won the most steps for two weeks and one week I also had the great horizontal distance. I also ate every single one of the super foods for each week. It was a tough competition but I had fun competing!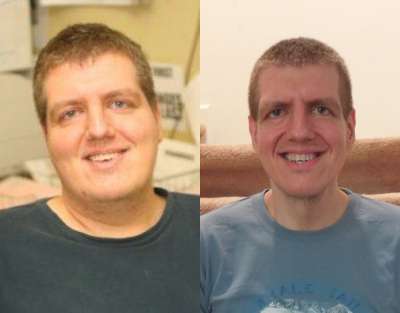 Although I did not have dramatically different results from before the challenge, I still thought I would share a before and after photo of myself.
Congratulations to the Healthy Living team, you should be proud of your accomplishments. The Totally Awesome team did as their name implied, an awesome job!
For anyone looking to improve their health and get in better shape, a fitness challenge is the way to go. I know each of us worked hard for the team! Great job everyone!