Picture this: June 2009. Fifty-five years old and at my highest weight ever. Recently laid off and feeling, well, not good! Join the local YMCA to swim because I'm too embarrassed to be seen in a gym.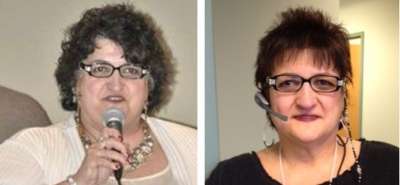 Fast forward to January 2012. Fifty pounds lighter and away for a scrapbooking weekend. Want to exercise but hotel indoor pool is closed. What now? I'll walk! So off I go around the lobby and indoor pool because it's snowing and very cold outdoors. While walking, I see other people jogging and think, "Hmmmm. I wonder if I can jog?"
I've lost 125 pounds so far. I'm happier, healthier, and lovin' life. I've experienced numerous NSV's (non-scale victories) like being able to sit in theater seats comfortably, removing the seat- belt extender from my car, crossing my legs, not worrying about asking for a table at a restaurant because I couldn't fit in a booth — so much freedom in my life. AND exercising — being able to do much more than just swim. I've graduated to spinning, weight training, and then RUNNING!! Epic!
Never in my wildest dreams did I ever believe I would or could run. While walking around the indoor pool, the urge to move faster enveloped my entire soul, and I was overcome with pride ... pride for ME!!
When warmer weather arrived that spring and I continued to walk/ run a few hundred feet at a time, I was amazed at my simple accomplishment. The neighborhood witnessed my walk/run routine develop into a mile run nonstop! They clapped, gave a thumbs up, beeped their horns, shouted out encouraging words — even the neighborhood dogs barked to cheer me on.
The first time I ran three miles around the neighborhood without stopping in my driveway every mile to "rest," the song "Run for the Roses" played (of course I had my iPod on). I became so emotional listening to the lyrics "Run for the roses as fast as you can/It's a chance of a lifetime and a lifetime of chance," that tears ran down my face. I was in awe of what I had done! It's remarkable how this journey has allowed me to put myself first for the first time in my life!
My plans for 2013 include a 5k in Litchfield in May, and I'm registered for training at the Litchfield Athletic Club for the Litchfield Hills Road Race. Yes — I'm going to run this race! My focus will then be on my first ever half marathon in Hartford in October. Oh, and then there's the Bank Street Theater Twilight Run in New Milford on May 31 and the Electric Run in Hartford on August 10.
This week begins my training for the Litchfield Hills Road Race ~ and my journey continues. My mind races with excitement, anxiety & disbelief as well. I want to be positive but not so confident that I sound pretentious about this race. The feelings I have are like nothing I have ever experienced before. I feel liberated!! I feel fearless !! Just how many emotions can one feel all at once??
Most important I feel ALIVE!!