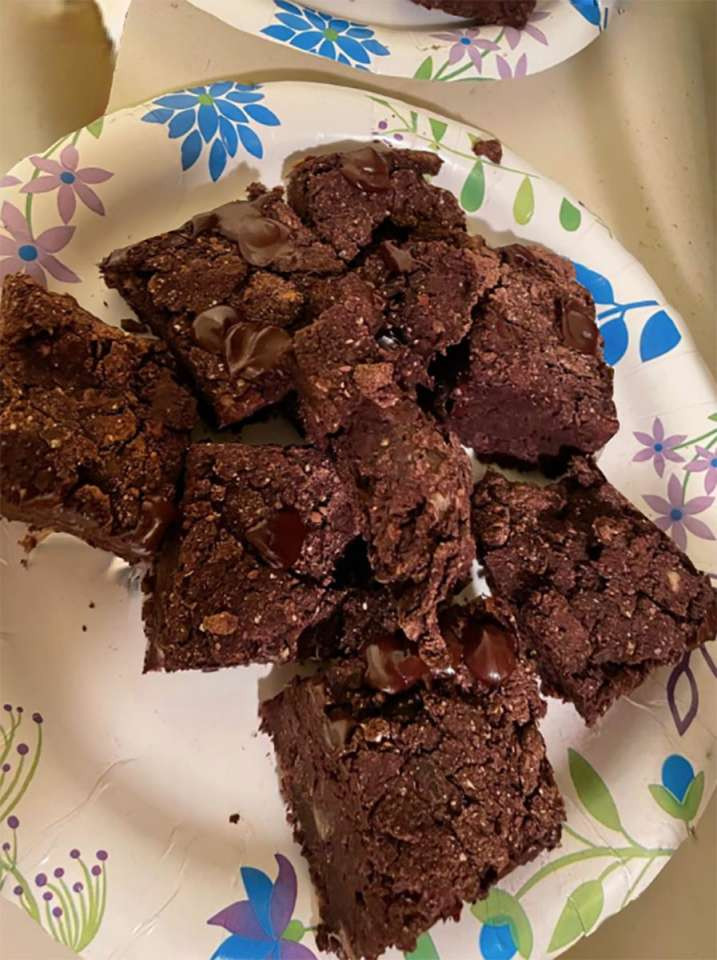 Recently, I made some black bean brownies at work. This was from a recipe I got from the Physician's Committee For Responsible Medicine website. I had heard Chuck Carroll, host of one of my favorite podcasts, Exam Room, brag how good these were and thought they would be perfect for work. I typically make some kind of holiday dessert for work each holiday season.
They were really easy to make. The only thing I substituted was the raspberry jam, as I only had a guava jelly available. The guava jelly was unsweetened. I quickly mixed the ingredients, baked them in the oven and had everything done and cleaned up within an hour. I don't waste any time!
After cutting the brownies, I tried a sample. Wow, these really are awesome, Chuck was right! No one would ever know there were black beans in there!
So I brought the brownies to work. I didn't say that they were healthy brownies unless they asked. People were absolutely amazed how healthy desserts can taste! In fact, two people asked me for the recipe.
Here's how much a success the brownies were... a co-worker was fighting over the last piece (she ended up getting the last piece). Oh well, I'll have to make some more, maybe this time I'll eat more of them! :)