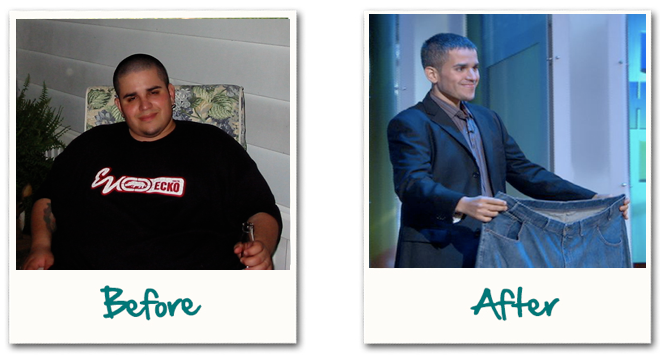 I spoke about the benefits of MSM powder a few days ago. I found out about the product from a video Philip McCluskey posted on YouTube. I wanted to try the product myself to see if what he claims is true, that it would help tighten my loose skin. So far, I'm very happy with the results, although I still have a way to go.
Philip McCluskey is a native of Danbury, CT. He once weighed in at 400 pounds and was on the verge of gastric bypass surgery. After many failed attempts at losing weight, he finally decided to try a vegan lifestyle. This is what eventually helped him to lose 215 pounds. He became nationally known and has been on many TV shows, including "The Doctors", a TV infomercial with Jack LaLaine, among many other appearances. He is also the author of many books, including "Raw Food Juice Bar", among others. Check out his website by clicking here.
I thought I would contact Philip to see if you would agree to an interview on the Healthy Living CT blog. He recently submitted two audio files and provided some awesome answers to questions ranging from benefits of MSM to benefits of vegan diets, eating raw vegetables, etc.I will post the interview in two parts. Stay tuned for the second half in a few days. We will also have a giveaway posted with the second interview with a chance to win a bottle of MSM powder!
Here is part one. It may take a minute to load.
Artist Name
-
PhilipMcCluskey.mp3