Healthy Living in Connecticut Blog
Your Story! Your Voice! Your Health!
An Update On The Walking Challenge I'm Participating In...
The United Healthcare Walk-A-Thon began four weeks ago. So far, I have walked nearly 400,000 steps in four weeks. Last year, I had over a million steps, but this was for a ten week challenge. The challenge I'm currently in is for eight weeks.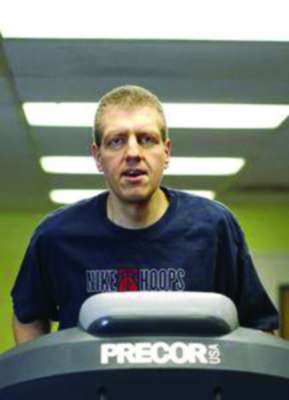 I figure my steps are now at approximately 5,720,000 since April of 2012, during the first challenge I was in at the YMCA. As many of you know, I only missed one day of 10,000 steps, when I was too sick one day. That means I've walked almost every day, a minimum of 10,000 steps, for about 18 months.
How long do I plan to wear the pedometer? I have no idea. I know I'll need to wear it for the rest of the challenge that I'm in. My team is doing great. It's good motivation when other members of the team get over 100,000 steps in a week. It pushed me to work even harder.
I've reached my ideal weight, so I'm not trying to lose more weight. I'm trying not to overdo the cardio, but I did increase the treadmill time to 40 minutes instead of 30 minutes. It still feels strange to say I don't need to lose weight!
It's amazing how easy it is to get 10,000 steps now. My average during the contest has increased. I've been doing a minimum of 15,000 a day this past week to increase the weekly total. I don't think my team has a chance of winning as there is a lot of competition, but you never know. I'm not concentrating so much on the team though... I'm just doing the best I can during the challenge.
Comments
No comments made yet. Be the first to submit a comment