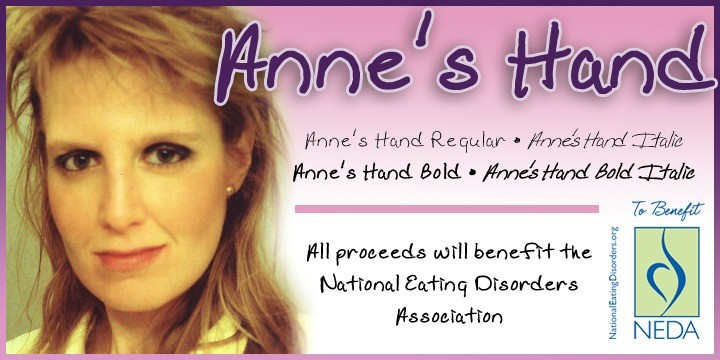 As many of you may recall, I lost my older sister Anne two years ago last Sunday. She was a victim of an illness that is still so misunderstood. We still don't understand what causes the disorder and why the victims take the illness as far as they do.
No one in my family knew that Anne was developing anorexia when she was a teen until it was deeply embedded in her brain. My parents did get her to a hospital and she was on the path to recovery. The trouble is, the thoughts were already there and she relapsed on and off for 25 years.
Once someone is an adult, it is almost impossible to get them help. My sister would refuse hospitalization anytime someone would mention it. Believe me, we tried so much to get her to go for treatment, but it never worked out. The quicker a family recognizes anorexic behavior, especially if it's a teenager, and gets them help, the better the chances are for a full recovery.
The National Eating Disorders Association can use your help. This organization helps those with eating disorders and their families. I created a font in my sister's memory, and it's available for download here. All the proceeds go directly to the National Eating Disorders Association. Even if you don't want to purchase the font, please still consider donating to the organization as millions of teenage girls and boys are getting eating disorders each year. For more information, you can visit their website at www.nationaleatingdisorders.org.