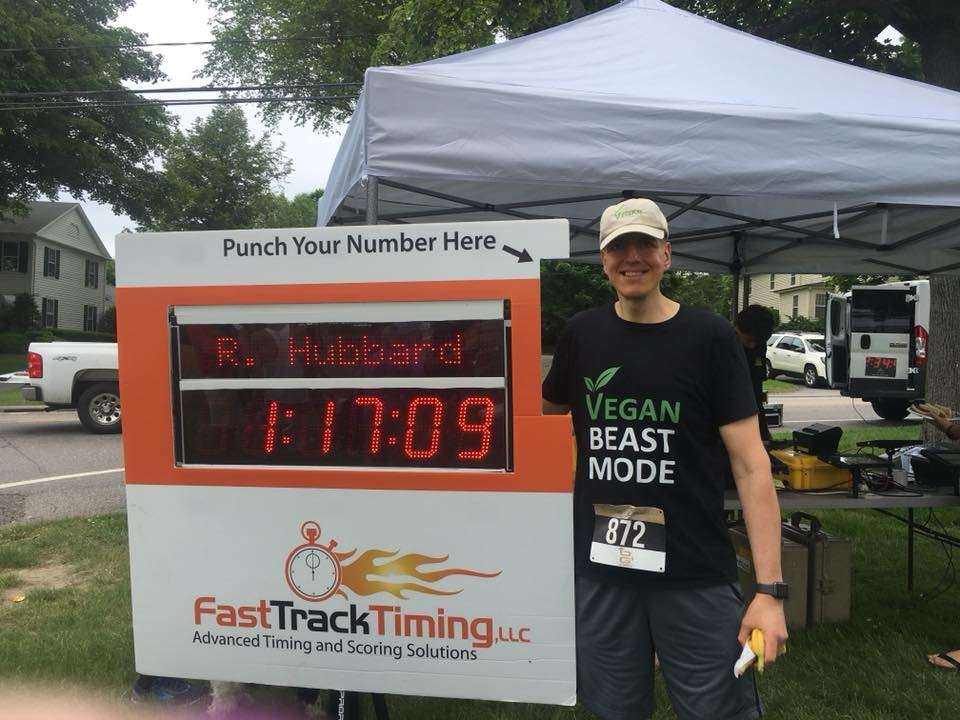 I'm one of many formerly obese people that love to run. There's a reason so many of us seem to love the feeling of running.
When I was heavy, I had difficulty moving around. I sat around a lot and did very little exercise. When I did move, it was often painful with knee problems, nerve problems in my feet, etc. After losing 150 pounds and going plant based, all of those issues went away.
I finally had freedom to move without worry. I think being fat was like a prison. I was trapped, not being able to move the way I wanted. Losing weight provided freedom in a way.
I belong to a private Facebook running club called the Missing Chins. This is a group of guys who are either losing weight or have lost a significant amount of weight by going plant based. My heroes are in this group. People like Josh LaJaunie, who lost over 200 pounds, or Josh Turner, who lost 100 pounds, or Tim Kaufman, who once was over 400 pounds and lost like 200 pounds himself, the list goes on and on, too many people to mention.
These guys all love to run and with good reason. They motivate each other as they've all been in your shoes. They know what it's like, they understand the challenges.
They have motivated me to pursue a half marathon this year. In the past, I've done 5Ks and 10Ks, but this is the next step. What's awesome is I am learning the best way to train with runners who have done it before.
I never liked running when growing up. I used to dread the track at gym. Who ever would think someone like me would be planning a half marathon. I know I never would have thought it.
But I discovered that I do love to run. I also enjoy doing the weights. I''m planning on building muscle while training for the half marathon! I think my healthy eating will help me achieve both!