Healthy Living in Connecticut Blog
Your Story! Your Voice! Your Health!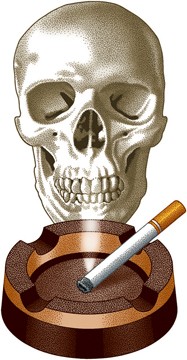 I might have a biased view since I've never been a smoker, ever, all of my life. But this article is about a certain breed of smokers.
When I was at a local grocery store the other day, I noticed a morbidly obese man, probably around 400 pounds. He was limping along, as he had a lot of trouble moving around with all his extra weight. There he was standing in front of the store, and what does he do? He proceeds to light a cigarette. This is not the first time I've seen an image like this and why I thought I would write an article about it.